Voice of a Voyage by Doann Houghton-Alico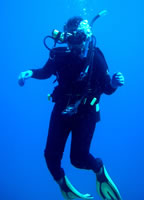 Isn't it time you sat down with a good book? Treat yourself to Voice of a Voyage: Rediscovering the World During a Ten-year Circumnavigation, published by Sunstone Press, an adventurous, intelligent exploration of the world experienced during my ten-year circumnavigation with my husband in our own sailboat, S/V Bali Ha'i III. Order from independent bookstores, Amazon.com, or BarnesandNoble.com. Watch this site, my Facebook page, and my blog for additional information about book signings, presentations, and travel.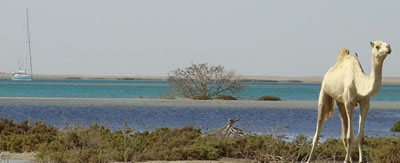 In 2001, my husband and I embarked on our voyage visiting forty-one countries and sailing over 43,000 nautical miles—the equivalent of going around the equator twice! Life-threatening adventure and personal reflection combine to depict a world most people will never experience. I write of my love of the sea at night far away from land and my inward emotional journey, but I also describe such exotic places as remote islands of the South Pacific where black magic and wives bought for three boar tusks are the norm. Whether floating in the sea eye-to-eye with a humpback whale, escaping pirates, or drinking tea in a bombed-out Eritrean alley with refugees, I take you there.
Excerpts from Book Reviews:
Story Circle Book Review by Pat Bean, excerpt
This is not a book about being young and setting off to see the world; it is a book about a woman in her 60s who has already seen much of the world and now wants to make sense of it. From the start of the journey—west from Fort Lauderdale, Florida, to its final destination 10 years later, at the same port from which it began—this is the story of a woman's passage from one life to another.

"We live with what we have done, and what we have not done," she wrote.

The book is written through the eyes of a historian who is knowledgeable about the past that took place where she walks in the present. Finding parallels between the past and present is like "puzzle solving," she wrote.

This is a book for all who question life, all who want to know more about the world we live in, and all who enjoy traveling the world—even if it's a voyage made in a favorite recliner. It both delights the soul with beauty and disturbs the mind with unpleasant realities. Best of all, it makes one think.
Jane Finch, 5-star Review for Readers Favorite
"Doann has a clear and concise approach to her writing which is also informative and believable. Her knowledge and experience shine through in her written word. Not only does the reader experience the violence of the oceans, but also their tranquility and immensity by the descriptive writing. At age sixty many would look to retire and settle down to a quieter more relaxed way of life. For author Doann Houghton-Alico, however, it was time to set out on the adventure of a lifetime. I found this book both daunting and inspirational at the same time and plan to read it again when I need reminding that anything is possible."

Doann is a Goodreads Author, here is one of her 5-star Reviews:
"This book was so much more then expected. The history and sea life of all the places Doann Houghton-Alico visited, the adventures, some dangerous. This book will be one to look back to, as a reference after reading. Excellent book!"
Email from a reader:
"It was such an honor to be a speck in your ocean. You lived this adventure and took me with you in your writing. I got to peak through the curtains and watch it like a private play, feeling waves and winds. tasting the salt air and spices, sensing dangers and sadness. [You were] being the most alive, immersed in loveliness, wonders, and amazement. I thank you for the ride!"
Presentations
I am continuing to schedule my dramatic presentations with dialogue and visuals (video clips and photos) based on Voice of a Voyage: Rediscovering the World During a Ten-year Circumnavigation. Interestingly my first talk was to the Himalayan Club in New Delhi, India in July 2014. Perhaps it is only appropriate that it was half a world away from where I now live. I adapt my presentations to each audience, so if you have heard me speak before, you can be reassured that this will not be a repeat. I guarantee that you will not be bored! Previous presentations have been well-received from Massachusetts to California, as well as New Delhi! Please contact me via email to schedule.
Examples of Past Presentations
• The Abbott Public Library, Marblehead, MA
• The Book Haven, Salida, CO
• Clipper Club, Presbyterian Church, La Jolla, CA
• Explorer's Club, Denver, CO
• Key West Yacht Club
• Key West, FL
• King's Park Library, Fairfax County, VA


• The Tattered Cover Bookstore, Denver, CO
• Lake Dillon Theatre Company (benefit), Dillon, CO
• Rotary Club, Angel Fire, NM
• Women's Club, Summit County, CO
• Lacrosse League Club, Las Vegas, NV